Temporal Reporting. Stay up to date on the latest local crime trends and patterns using incident/time-of-day histograms.
Seasonality has a major effect on crime rates. The influx of tourists to a town or city provides the criminal fraternity with a seasonally inflated range of potential victims. Indeed, some areas suffer from criminal tourists who themselves visit, but for rather different touristic purposes. Motor crime, theft, burglary, and vehicle damage tend to increase in the hot weather (windows left open) or in the holiday season (unattended cars left home).  Using temporal reporting capabilities allows you to see for yourself the trends in your specific area.
The graphs below are focused on when specific incidents occurred, ie are reported shoplifting occurrences in this specific seasonal, or related to specific days of the week?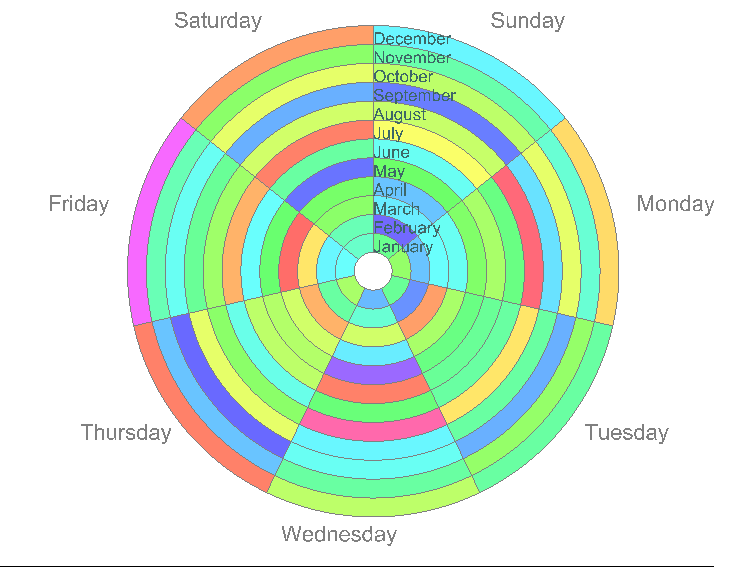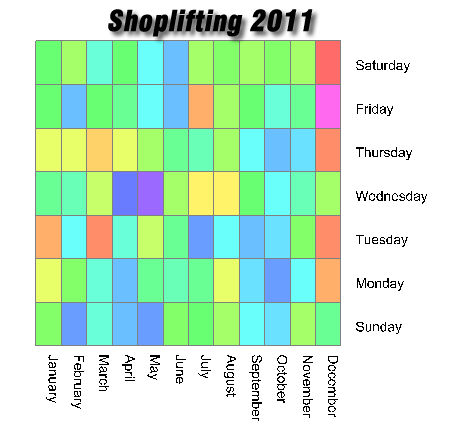 These graphs are useful to answer such questions as – does more shoplifting occur around the holidays, or what time do most DUI arrests happen.
Do you need Crime Analysis capabilities that are a step above the free web services?
GeoGRAFX provides analysis customized to meet our client's needs, whether it is weekly crime reporting for a shopping center, analysis and presentation materials for a court case, or providing support for security firms that need outside reporting that show that their services are effective.